A New Year's Message
for 2014

Spiritual Warfare in Our Present Reality
While we continually thank God for our lives and his blessings, must we not as men and women open our eyes to see our present reality and prepare to confront it. As we begin 2014, we must look beyond the media to see the truth.
U.S. presidents, legislators, and civil government officials have repeatedly warned our people against a powerful, evil cabal that directs national and world affairs by an invisible chain of influence:
Teddy Roosevelt - "Behind the ostensible government sits enthroned an invisible government owing no allegiance and acknowledging no responsibility to the people";




Woodrow Wilson - "… there is a power somewhere so organized, so subtle, so watchful, so interlocked, so complete, so pervasive, that they [who know] had better not speak above their breath when they speak in condemnation of it";



John F. Kennedy - "… we are opposed around the world by a monolithic and ruthless conspiracy that relies primarily on covert means for expanding its sphere of influence";




Daniel K. Inouye - "There exists a shadowy government with … the ability to pursue its own ideas of national interest, free from all checks and balances, and free from the law itself";




NYC mayor John F. Hylan - "They practically control both parties, … the majority of the newspapers and magazines. [and] use [them] to club into submission or drive out of office public officials who refuse to do the bidding of the powerful corrupt cliques which compose the invisible government. It operates under cover of a self-created screen [and] seizes our executive officers, legislative bodies, schools, courts, newspapers and every agency created for the public protection";


Congressman Larry P. McDonald - "I am convinced there is such a plot, international in scope, generations old in planning, and incredibly evil in intent";



J. Edgar Hoover - "The individual is handicapped by coming face-to-face with a conspiracy so monstrous he cannot believe it exists."





Retired USAF Col. L. Fletcher Prouty provides concrete instances of the work of this cabal from 1943 to 1990 in his 2009 blockbuster JFK: The CIA, Vietnam, and the Plot to Assassinate John F. Kennedy. One example from Prouty's book, which is really a paradigm of its work, is that in 1945, after the Japanese surrender, half of the huge store of war material and supplies that had been amassed on Okinawa for the planned invasion of the Japanese homeland was shipped to Hanoi and half to Korea. Who gave that order is not known. But by implication of the historical circumstances, they were preparing for the "no win" Korean and Vietnamese conflicts already planned before 1945.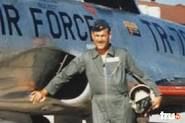 This is a spiritual war in which, as the Church Militant, we must engage the enemy. Ted Flynn in his Hope of the Wicked, and Fr. Paul Kramer in his The Mystery of Iniquity show clearly that the director and power of this cabal is Lucifer, with his rebellious angels. The history of salvation described in the Holy Bible is clear that God will allow evil to chastise his people to correct us when sin is piled upon sin. It is also clear that God has empowered The Blessed Virgin Mary in her Immaculate Heart, with Holy Michael and his legions of angels, to crush Lucifer and those who follow him. (Rev. 11-12)



The 2nd Part of Mary's Message of Fatima is that EITHER the Holy Father with his bishops solemnly consecrates Russia to Mary's Immaculate Heart, and leads the Church in 1st Saturday devotions of reparation for sins against her Immaculate Heart, and Mary, then called by the Church, converts Russia and brings Jesus' peace to the world; OR there would be continual war and other chastisements. As we begin 2014 it is very clear that we are living in the OR. Many inspired talks updating Fatima can be watched online here: http://www.fatimathepathtopeace.org


Given this stark reality, our resolutions for 2014 must focus on prayer for mitigation of the coming chastisement for ourselves, our families, our Church and our America. They must include going to confession now and frequently thereafter; daily or frequent mass and Holy Communion; and daily recitation of the Holy Rosary and the Chaplet of Divine Mercy with our families in so far as possible.



Humbly mindful of our personal sinfulness and vulnerability, we should frequently cover ourselves with the Precious Blood of Jesus and join with other prayer warriors in prayer groups actively praying for God's Mercy and for the Triumph of the Sacred Heart of Jesus and the Immaculate Heart of Mary.



For a couple of years while celebrating holy mass I have been praying during the quiet time after communion this sort of prayer: "Lord Jesus, empower your holy angels to devastate the Kingdom of Darkness; Holy Queen Mother Mary and Prince Michael, Archangel, dispatch legions of angels to every occultist on earth, especially the Power Elite, to block their communications with Lucifer and all demonic spirits, and among themselves, and to fail their weapons, tools, triggers and other devices, to devastate the Kingdom of Darkness and to protect Benedict and Francis; Holy patron Joseph and Holy mother Mary intercede for Benedict and Francis to fulfill God's Divine Will." Since, as priests, we pray as "other Christs," especially during mass, I believe that this prayer helps in the present spiritual warfare. But lay prayer warriors should also offer such prayers to the Blessed Trinity, especially through the intercession of our Queen Mother Mary and St. Joseph, patron of the universal Church. We all should pray to God's holy angels, especially archangels Michael, Gabriel and Raphael to devastate the Kingdom of Darkness, and to our personal guardian angels to protect us.



Support your parish devotions and charitable activities. In whatever way God directs us, become prayer warriors and lay evangelists. Terry Barber tells you how simple it is in his bestselling HOW TO SHARE YOUR FAITH WITH ANYONE, published by Ignatius and available from http://saintjoe.net.